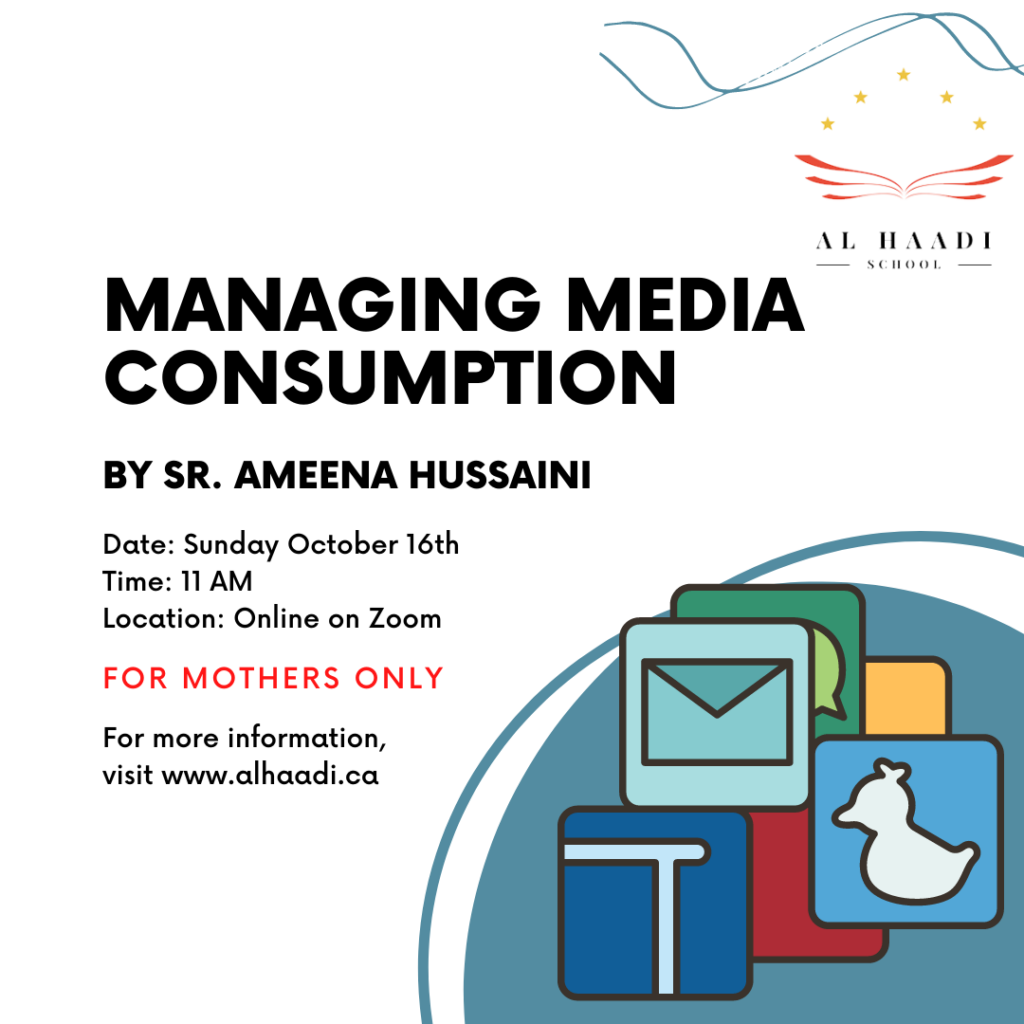 Instructor: Sr. Ameena Hussaini
Date: Sunday, October 16th, 2022
Time: 11 AM EST
Online – Live participation on Zoom
Registration now closed.
In this webinar, we will look at some of the effects of media on the development of the brain and behaviour. Why is constant entertainment for your child not necessary? Is boredom always bad for your child? What can parents do to fight boredom? There will be an opportunity for Q & A after the brief talk.
This online webinar is only for mothers (it is not open to adult males). You will receive details for Zoom in your email before the 16th. Please ensure the confirmation email does not go to your spam/junk mail.
About Sr. Ameena: After completing her BA in Child Psychology from York University she moved to Qom in 2014, and completed several courses on marital counseling, child upbringing, and parenting. She has specialized in Qur'anic studies and ahkaam in the Hawzah, whilst conducting counseling sessions for women and children. She founded a Quranic homeschooling curriculum, and aspires to publish it along with books for children. She is now pursuing her interest in working with children and is teaching full-time at Al Haadi School.